Just Added
Ending soon
Customer Service Advisor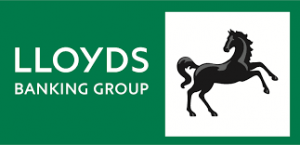 Job Reference: GOBELNIGHT
Location: Belfast

Salary:
£14.04-17.55 per hour
Higher pay rate is achieved by:
See below for details
Contract Type:
Temporary, Full time
Bailey Employment Services Ltd are recruiting on behalf of Lloyds Banking Group in Belfast.
Lloyds Banking Group is committed to their purpose of helping Britain prosper. If you want the opportunity to know you're making a real difference, this role could be for you.
Lloyds Banking Group has been supporting customers, communities and businesses in the UK for over 320 years. You could become a part of this journey and make a real difference to the Group's customers.
As a Senior Customer Service Advisor in Fraud you will:
Take ownership of customer's Fraud enquiries, using appropriate skills, personal judgement and decision making in an efficient and effective manner providing the highest level of customer service, aiming to meet the needs of our Fraud customers at first touch
Adapt well to change and implementation, ensuring it is consistently evidenced through knowledge of products/ processes and actions/ behaviour
Show that you care about customers, utilising all feedback provided to understand and improve our customers' experience, escalating any barriers which may hinder a seamless customer experience whilst taking ownership to move the customer as far along their journey as possible
Behave in a manner that at all times places the customer first and observes proper standards of market conduct. Act with skill, care and diligence in providing services to customers, treating them sensitively and flexibly and responsively
All customer service advisors will effectively comply within the Customer Treatment Standards, including internal policy guidelines and external regulatory guidelines to ensure a robust and consistent approach to make the right decisions and do the right thing for our customers
Comply with the Colleague Conduct Rules, putting my customers' interests at heart and taking personal responsibility for the way I conduct myself in the workplace
Keep up to date with mandatory training ensuring that I have the appropriate skills and knowledge to remain competent to undertake the role
Take ownership of personal development and performance, and regularly assess and develop you performance during coaching, feedback and 1:1s
Recognise the need for an inclusive and caring environment where all colleagues feel welcomed, valued and able to contribute as an individual.
As a customer service advisor you will live the Group's Values and Behaviours and Codes of Responsibility
The Benefits:
Customer Service Advisors that join the company will be rewarded with a varying pay rate between £14.04 - £17.55 depending on shift times plus pay progression after six months
Subject to qualifying criteria, customer service advisors will be entitled to an annual bonus as well as monthly Cash payments
Temp to Perm opportunity available after 6 months
Initially you will be entitled to 28 days holiday per year pro rata, rising to 32 days holiday after you've been in the role for 12 weeks.
Full training is provided
Hours of work:
'Night Owl – Overnight' Shift Pattern
30 – 40 hours per week
Shifts between the hours of 8pm and 8am on a rota basis
5 out of 7 days (over a Mon- Sun weekly period)
8 weeks' notice of confirmed shift pattern
If you're interested in joining an organisation that is shaping the future of the banking industry, Lloyds Banking Group could be for you.
Apply today and make a real difference to how Lloyds Banking Group supports the customer of the future.
Additional Benefits & Requirements
Hourly rate as above (not age dependent)
This job was listed by the Goole branch, contact them
All vacancies are available and correct at the time of posting. Some details may be subject to change