Just Added
Ending soon
Customer Service Advisor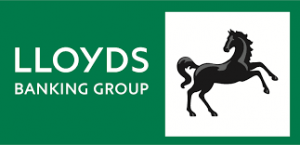 Job Reference: GOEDINN
Location: Edinburgh

Salary:
£10.63-11.22 per hour
Higher pay rate is achieved by:
See below for details
Contract Type:
Temporary, Full time
Bailey Employment Services are currently recruiting Customer Service Agent for Lloyds Banking Group in Edinburgh.
The position:
Reporting to a Team Manager, a Business Banking advisor delivers an excellent customer experience for new to bank customers, supporting our customers through the process of opening their Business Accounts. The Business banking team is split into Telephony and processing teams.
The telephony team will answer inbound calls from customers with general enquires, progress updates or new applications. These calls can range from 60 seconds – 1 hour in length and can be taking up to 20-40 calls per day. The processing team looks after the data processing and admin tasks that come with the opening up of business accounts, the team can expect to open 7-15 per day.
The Benefits:
Customer Service Agents that join the company will be rewarded with a basic pay rate of £10.63 per hour rising to £11.22 after 6 months.
Potential to increase earnings by working overtime at time and a half and uplift in pay for unsociable hours.
Genuine opportunities for career progression
Initially you will be entitled to 28 days holiday per year pro rata, rising to 30 days holiday after you've been in the role for 12 weeks.
Full training provided, both classroom based and on the job support.
City Centre Location - good public transport links and parking available
Career Development:
While the role is initially a 6-month temporary contract it has the potential to continue, be extended or even lead to a permanent position subject to performance.
Personal attributes:
Previous call centre or banking experience is not essential.
Applicants must demonstrate a keen desire to learn and have a hunger for success.
A great attitude towards providing an excellent level of customer service which exceeds customer expectations.
The ability to work with skill, care and diligence and treat customers sensitively and responsibly
Strong verbal communication skills
The ability to navigate computer systems
Applicants will be subject to strict vetting, including 3 years of referencing, a credit check and criminal record check.
The Company:
This is an excellent opportunity to join a well-established high-profile company in a busy banking environment. Our client has been supporting customers, communities and businesses in the UK for over 320 years. Our client is the UK's largest digital bank, supporting 30 million customers and over one million businesses every day - from new start-ups to multinational organisations.
Hours of work:
35 hours per week on a shift pattern working between the hours of 9am and 5pm
Occasional Saturdays will also be required working 9am – 2pm
Additional Benefits & Requirements
Canteen
Hourly rate as above (not age dependent)
Overtime Available
Possible permanent position following a successful trial period
Training Provided
This job was listed by the Goole branch, contact them
All vacancies are available and correct at the time of posting. Some details may be subject to change